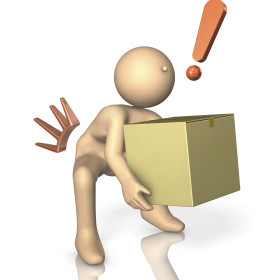 Health & Safety Training
Health & Safety Training is a legal requirement which all companies need to consider at organisational, departmental or job role level. All our training courses are designed to reflect the need of the company, but also ensuring the company's compliance to their Health & safety responsibilities.
Standard Health & Safety Training:
These courses are generic in content and cover all the relevant legal aspects of the subject area delivered. Ideal for mixed in-house groups, multi company in-fill groups and smaller companies who wish to convey a positive safety culture to all their staff.
Bespoke Health & Safety Training:
All bespoke courses are tailored around the needs of the company, whenever possible, relevant policies, procedures and/or SSoW (Safe Systems of Work) are embedded into the course content. This ensures relevance to the company's structure and practices, and, therefore, creates a more meaningful course for the delegates/employees. This is also a good opportunity to introduce new systems, operations and/or company policies to your work force.
Courses:-
Fire Awareness
Slips, Trips and Falls
Manual Handling
Working at Height
Office Safety
Warehouse Safety
The above courses are only a selection of the more commonly requested training courses, more specific training can be delivered, though this may incur additional development costs. The courses are generally delivered over a half day (3½ hour) period. All half day courses include a full certificate of completion and delegate pack.
All courses are typically broken down into 3 key areas:-
i. Legislative requirement – employer/employee responsibilities
ii. DVD's, practical activities, demonstrations etc.
iii. Bespoke Courses only – Embedded company policies, procedures and/or SSoW
All courses are delivered 'on-site' where appropriate/suitable provision is available. Off-site delivery can be arranged, though this may incur additional costs.
Toolbox talks
These are an opportunity for a company to reinforce their policies, procedures, SSoW or Health & Safety legislative requirements to staff, on a periodic basis. These are generally delivered over a 30 – 60 minute (dependant on content) period, and can be included in team, departmental or company meetings, on-site or individualised as part of an induction procedure.
IOSH Managing Safely Course
The managing safely course is designed for those in your firm who are required to manage safely and effectively, in compliance with your organisation's policies and best practice in Health & Safety.
The modules covered include;
Introducing Managing Safely
Assessing Risks
Controlling Risks
Understanding Your Responsibilities
Identifying Hazards
Investigating Accidents and Incidents
Measuring Performance
Protecting Our Environment
This 4 day course will ensure that safety requirements are appreciated by those people employed as managers, supervisors or nominated persons. Allowing them to review company / departmental systems for safety, introduce new controls and implement changes ensuring your organisation / department operates as safely as possible.