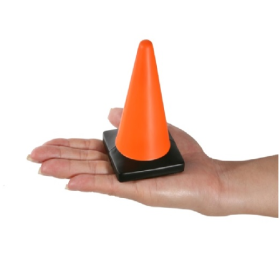 Have you got your safety 'in hand' or are you in need of some support, advice and guidance.
4plus1 Safety can help, with a range of packages to suit YOU!
Annual Support Contracts (ASC)
4plus1 Safety provides annual health & safety contracts for micro/small enterprise companies (up to 35 employees) which are tailored to suit the client's needs.
Depending on the level of support required, an annual support contract costs as little as £12 per week.
An Annual Support Contract would typically include the following:
Review of current health & safety policy document(s) – a legal requirement when employing more than 4 people.
Audit/inspection of current policies/procedures and SSoW's (Safe Systems of Work)
Provision of health & safety support documents, policies, proforma's etc.
Submission of a full report on the findings of the Audit
24/7 email/telephone support
Updates on relevant legislative changes
6 hours of follow-up visit(s), incremented at clients discretion (min 1 hour visits)
The 1 hour+ follow-up visits can be used in a variety of ways;
Completion of Risk Assessments
Site Inspections
Review Actions/Recommendations
Support designated H&S person(s)
Deliver Training/Toolbox Talks
Attend Department/Co meetings
This is not an exhaustive list, although all visits are on an 'advice and guidance' basis ONLY. All other proactive support would be provided on a 'Consultancy basis' and invoiced accordingly.
GAP Analysis – Health & Safety Audit (GAPA)
4plus1 Safety provides a 'one-off' snap-shot audit looking at the GAP between where a company's current compliance is and where they 'need to be'. GAPA's are ideal for micro/small enterprise companies (up to 35 employees) and can be used as part of their annual health and safety review.
A GAP Analysis Health & Safety Audit (GAPA) would include:
Review and/or provision of a written health & safety policy document
A full audit/inspection of current policies/procedures and SSoW's (Safe Systems of Work) with a full report
Believe it or not, having good health and safety systems and training in place creates a safer, healthier workplace and workforce. Promoting and encouraging a safer culture within companies. This in turn has proven to increase staff morale and productivity